New Dental Implants
Looking for New Dental Implants?  Find everything you need to know about Dental Implants and Dental 
surgery here.  A Dental Implant is an artificial tooth root replacement that resembles a missing tooth or group of teeth.
There are 2 types of implants, osseointegrated implant and fibrointegrated implant.  The most popular and widely used implant today is the osseointegrated implant.  These implants involve the use of titanium, where a structural and functional connection between the living bone and the implant is formed.   The typical implant consists of a titanium screw that resembles a tooth root.  An osteotomy or precision hole is drilled into the jawbone and the implant is then inserted into the osteotomy.
Implant surgery is usually performed on an outpatient basis under general anesthesia (if several implants are being placed) or local anesthesia for a single tooth application, usually by general  practice dentists.  Though oral surgeons, periodontists, prosthodontists also perform these procedures; and even cosmetic dentists these days are placing implants in simple cases.  Single implant procedures involve an incision in the gum in order to expose the jawbone.  This surgery usually takes about an hour.  Though the more common treatment plan involves several surgeries over a period of months when bone grafting (where the implant "root" fuses itself to the living bone) is needed.  During the healing process, while waiting for the implant to graft to the bone, usually a prosthetic tooth is temporarily placed in order to prevent the action of biting down to inhibit the healing process of the bone graft.
There are different approaches to place dental implants after tooth extraction.
The approaches are:
1.    Immediate post-extraction implant placement.
2.    Delayed immediate post-extraction implant placement (2 weeks to 3 months after extraction).
3.    Late implantation (3 months after tooth extraction).
According to the timing of loading of dental implants, the procedure of loading could be classified into:
1.    Immediate loading procedure.
2.    Early loading (1 week to 12 weeks).
3.    Staged loading (3-6 months).
4.    Late loading (more than 6 months).
New Dental Implants are virtually indistinguishable from other teeth.  They are the permanent solution to tooth loss.  Although dental implants are considered one of the most successful procedures in dentistry, there are cases where implants can fail.  One of the main causes of implant failure is usually due to poor osseointegration; where the bone failed to fuse to the implant screw.  Implants can suffer all the same maladies as normal teeth (i.e. cracking, becoming loose, falling out), yet they are not susceptible to cavities.
If you are a smoker, your dentist will most likely advise you to quit before having any implant procedure done.  Smoking has been shown to greatly increase the failure rate of the osseointegration process, thus inhibiting the implant to fully fuse to the bone.  Since the procedure can be quite expensive, you would hate to waste your money, not to mention go through the uncomfortable process of the surgery itself, only to have it fail because you did not want to kick your smoking habit.
Please navigate through this site dedicated to all the latest information on new dental implants and implant surgery; leave any comments or suggestions on how we might provide you with more information.  As we find the newest information out there on the subject of Dental Implants we will update you here.
By: Chris Sloan
Overall, the success rate for all new dental implants runs from 90% to 95%. Though nearly all adults are patients for the procedure , dental implant surgery is costly and regularly not covered by insurance.
Dental Implant Surgery – Adverse Effects of Dental Implants
Sparkling white teeth are the most important aspect of a perfect smile. However, many of us are not fortunate to have those two sets of healthy teeth. New Dental Implants can make the difference between a winning smile and
Crowns on Implants: Proper Length for Biting Surface? | OsseoNews
Joyce, a dental implant patient, asks:. I currently have 7 dental implants and I'm getting surgery Tuesday for 2 more. I take well to the implants and love them, but I don't like the implant crowns. My dentist says that the crowns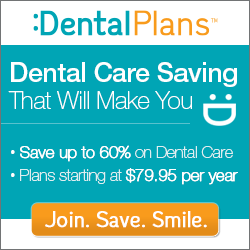 Mail this post